Pregnancy Chiropractic Care at Generations Chiropractic
Have the Pregnancy You Want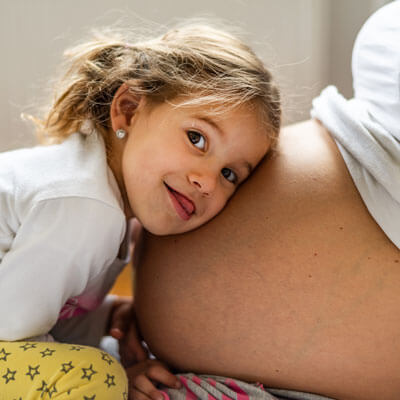 Our goal at Generations Chiropractic is to empower you to have the pregnancy and birth process you want to have, without judgment or pressure from anyone else. Dr. Colleen has been where you are, and she understands how difficult it is to get the holistic care you want and feel supported in your choices. That's why she strives to provide that support for our moms-to-be.
Is Chiropractic Care Safe During Pregnancy?
Chiropractic care is very safe for both mom and baby. Our techniques are proven gentle and effective. By keeping your pelvis in proper alignment, it allows the baby to move into the best position for birth. In addition, it reduces stress on your body, which in turn reduces stress on baby, which is helpful for both of you when the baby is born. We want to help you feel great and maintain good energy levels so you have the energy you need for your growing family.
How Often Should I Get Adjusted?
The frequency of care is different for everyone, depending on what your INSiGHT™ scans show as far as nervous system stress, how early during pregnancy you're beginning care, and whether or not your baby is in a nonoptimal position for birth. We'll re-scan at certain intervals, so you can see the progress we're making with your nervous system. These scans are not X-rays, and they are perfectly safe for both you and your baby.
If you start early on in your pregnancy (or ideally, before you're even pregnant), we'll probably see you three times a week to start with, and then once a week for the rest of your pregnancy. If you start late and the baby is in a nonoptimal position, we'll see you daily or more, as we have less time to get your pelvis into an optimal position for birth.
NEW PATIENTS
It's Never Too Early to Start
The sooner you get started with pregnancy chiropractic care, the more time you'll have to feel great and enjoy this special moment of life. Contact us today to schedule your first appointment.
---
Pregnancy Chiropractic Batavia IL | (630) 430-7296